Fuchs & Kovatsch GmbH & Co. KG
Fuchs & Kovatsch GmbH & Co. KG specializes in assembling your steel structures. Whether in Germany or across Europe, our experts and qualified staff are your reliable partners for the seamless assembly of your construction projects.
Benefit from our extensive experience, and please feel free to contact us for your upcoming projects. Whether it's a small warehouse or heavy industrial steel construction, we assemble quickly, securely, and cost-effectively.
Our competent suppliers and partners ensure a high level of flexibility and expertise. Our staff is highly qualified and SCC certified, providing you with the highest standards of safety and quality. Since March 2016, our company has been assessed under ZDH ZERT DIN EN 1090 / 2499 – CPR – 0115506 – 00 – 01.
Many reputable manufacturers of steel structures have long trusted in our reliability and quality. Give us a try; we are also available at short notice.
Customer satisfaction is our top priority.
Warm regards, Steffen Fuchs, Jens Kovatsch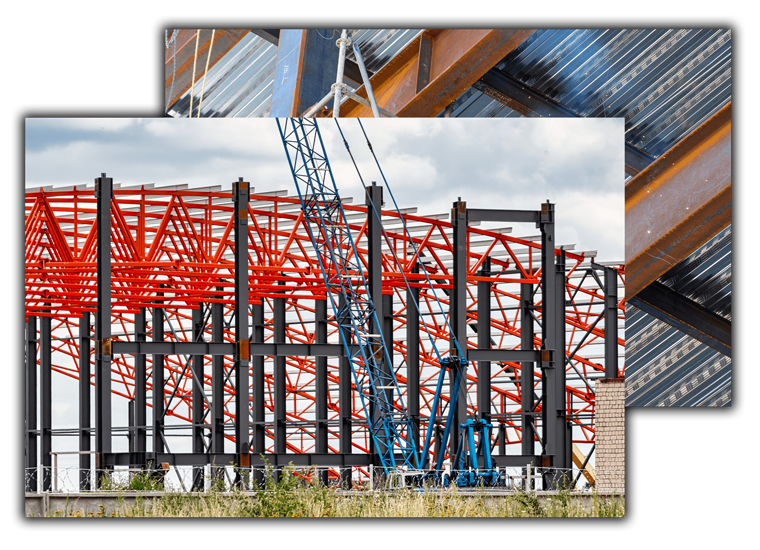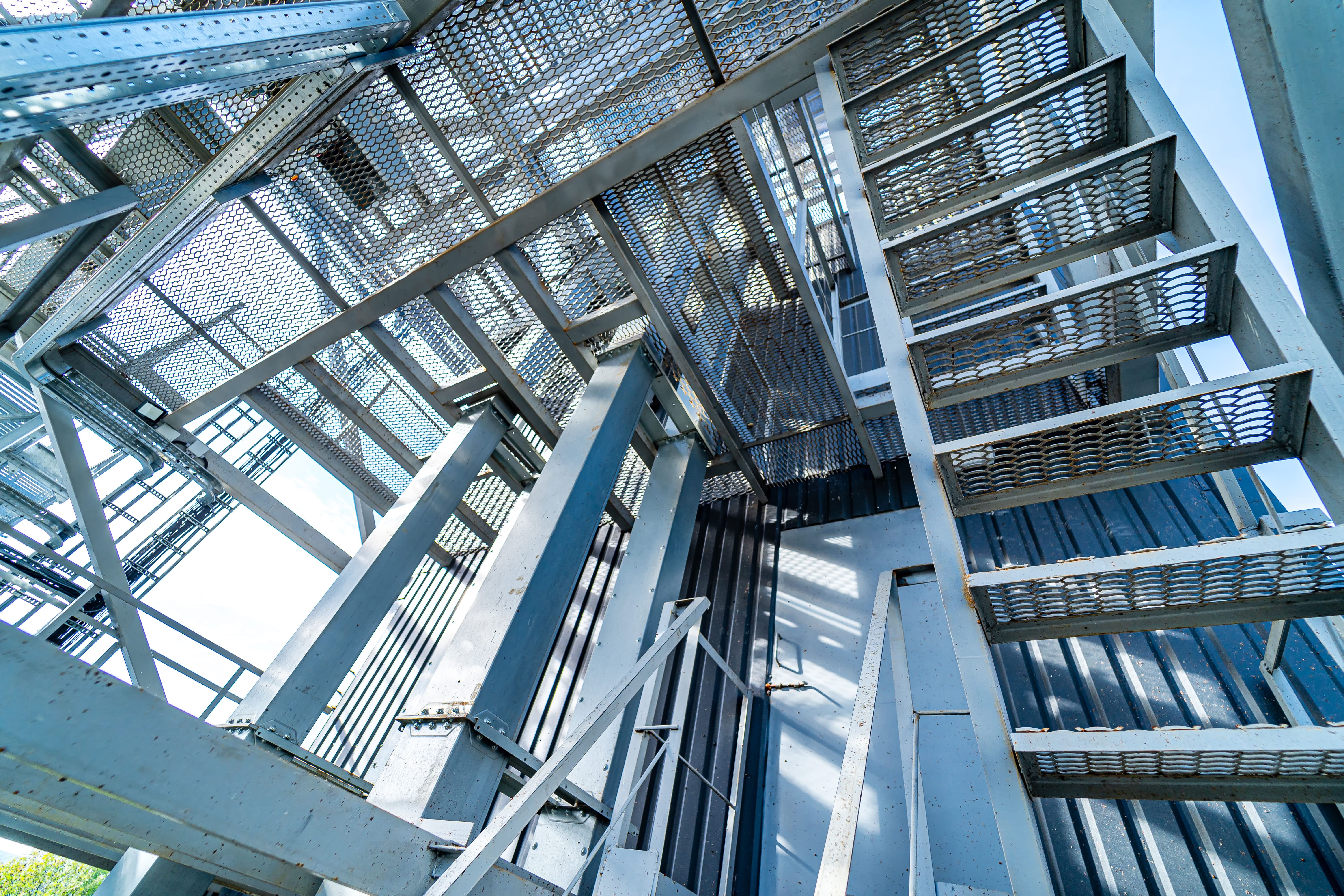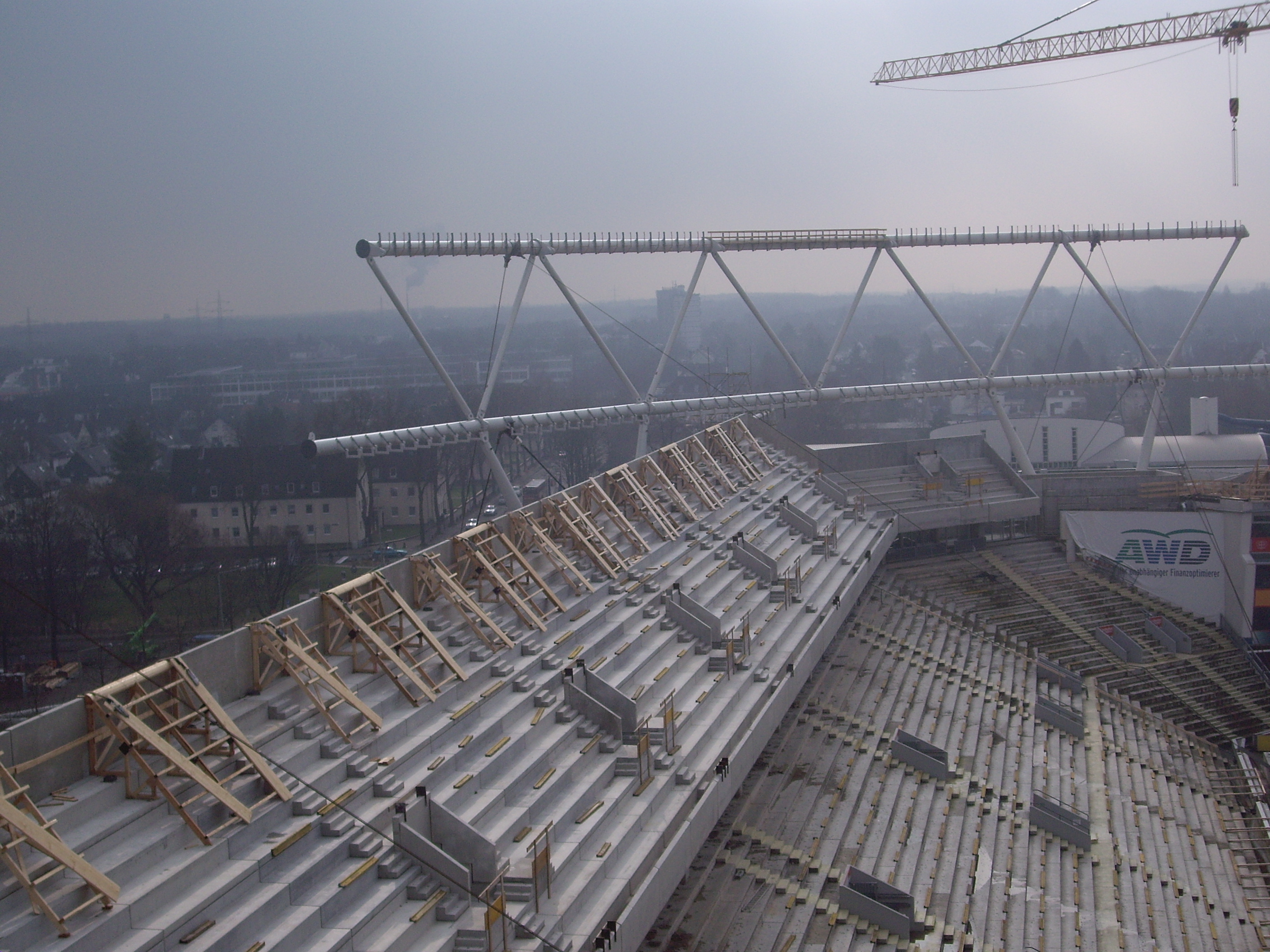 History
Fuchs & Kovatsch GmbH & Co.KG
In the eighties
Mr. Peter Werlein founded in Obersulm, Baden-Württemberg the "Werlein GmbH Steel Constructions and Assemblies.
Subsequently, Werlein GmbH assembled steel structures and plant technology for several local providers. Due to the favorable economic conditions and Mr. Werlein's professional management, Werlein GmbH soon evolved into one of the largest steel construction assembly companies in Southern Germany.
During this time, assembly work primarily focused on the steadily growing automotive industry. Thus, the locations of Audi AG in Ingolstadt and Neckarsulm, BMW AG in Munich and Landshut, Mercedes-Benz AG in Stuttgart and Rastatt, and MAN-AG in Munich and Heilbronn were among the most frequented assembly sites in Germany.
At that time, clients included reputable companies such as Perr, Greschbach, Queck, Stahlbau Illingen, Breitschwerdt, and Mehne Heilbronn.
The strong demand and the high quality/quantity of Werlein GmbH led to the company employing close to one hundred workers soon. The company's in-house fleet included cranes, platforms, containers, vans, loading cranes, and a high-quality arsenal of tools.
1994
The two current managing directors, Mr. Fuchs and Mr. Kovatsch, joined Werlein GmbH. Both started as installers on construction sites, which had by then expanded to cover the entire federal territory as well as the Netherlands,Switzerland, and Austria.
1996
Due to the insolvency of a major client, the liquidation of Werlein GmbH took place. However, since the order books were full, Mr. Peter Werlein initiated a new GmbH, this time with the then-site manager, Mr. Rainer Schulz.
The "Werlein und Schulz GmbH – Stahlkonstruktionen und Montagen"
Now, it was a continuation of past times. In contrast to Werlein GmbH, the company remained smaller with around 20 employees. Nevertheless, through good collaboration with partner companies and clients, they were still able to successfully assemble large projects, such as the New Stuttgart Trade Fair or the press plants at Audi AG.
A solid presence
In Werlein und Schulz GmbH, there was a lasting and collaborative partnership with the company Perr Stahlbau in Dietfurt. Particularly noteworthy is the close connection with their installation manager, Mr. Johann Motzet. At this point, a special word of thanks and recognition is dedicated to him
Hr. Fuchs und Hr. Kovatsch
They had matured from installers to site managers and showed full commitment to the company's interests. The independent handling of projects, from estimation through customer contact, execution to completion, prompted Mr. Peter Werlein to actively promote and train his two site managers. As a result, both gentlemen were included in the management in 2003.
Hr. Werlein
He acted as a shareholder and was always ready to provide advice and support, while Mr. Fuchs and Mr. Kovatsch, as managing directors, took over the management of Werlein und Schulz GmbH in both internal and external relations.
In these years as well
During these years, Werlein und Schulz GmbH successfully worked for various clients and secured a firm position as a recognized assembly company in Germany.
Mr. Werlein, in 2010, when
When Mr. Werlein retired in 2010, Mr. Fuchs and Mr. Kovatsch took over Werlein und Schulz GmbH through a business lease arrangement.
To acknowledge the long-standing commitment of both Mr. Fuchs and Mr. Kovatsch, they jointly decided to establish the "Fuchs & Kovatsch GmbH & Co. KG" in its present form, based in Nebra/Unstrut in Saxony-Anhalt.